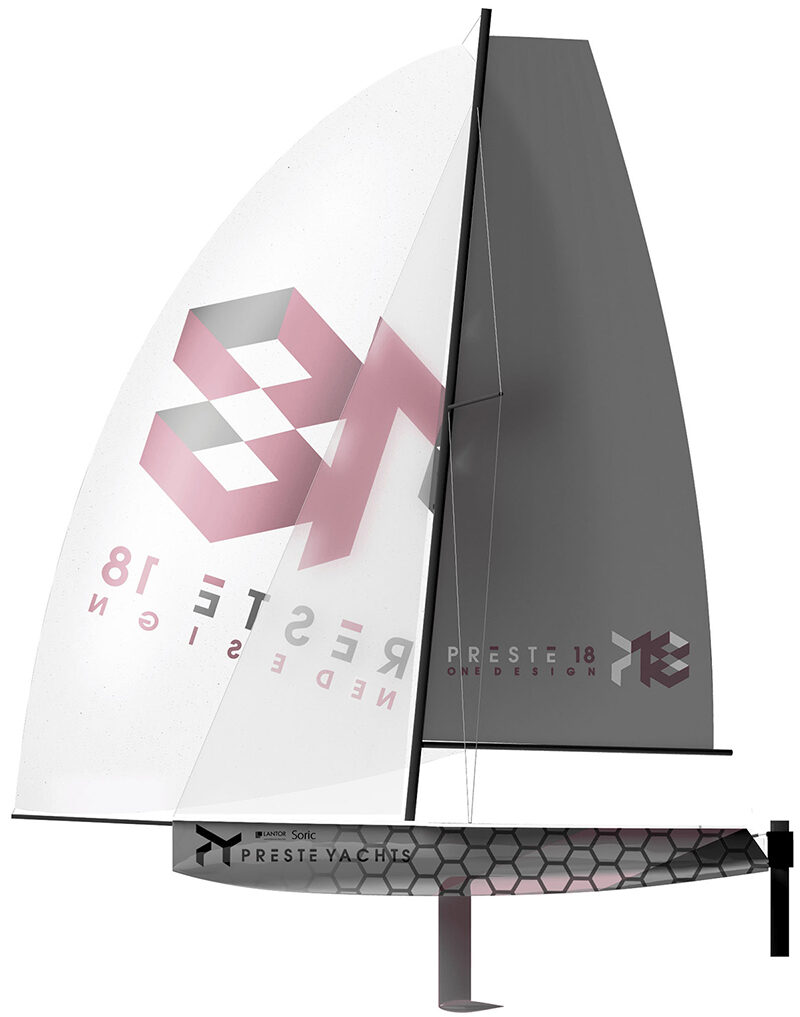 In search of perfection
The search for the best, most agile yacht took us ages and although it left us with nothing, it became the perfect beginning for a new, dynamic sailboat designed for regatta, sport, passion and competition.
Preste 18 – Yacht
Preste18 is a sailing boat created by the infusion technique. The material, which was used to build this boat, was soric-honeycomb, which allows resin to spread equally and filter through all laminate layers. Both of these aspects create a yacht like never before. Unbelievably agile and valve, like no other sailboat. Preste18 with the ballast of 78 kg, is an inland waters sailboat, moreover, it's the best model for sailors, who value fair-sports-competition. A two-person-crew can explorer the potential and dynamics of Preste18 with easy. The maximal number of personnel on board are 4 people.
Everything you need to know – dimensions
The sails consists of the mainsail with 12,5 m², the jib – 7,5 m² , and the gennaker – 29 m². The full beam of the ship is 2016 cm and the deadweight tonnage: 560 kg. The total length is 5540 and the waterline length is 5440, which makes it suitable for both: amateurs and professionals. The low draught and weight parameters allows the boat to enter even shallow waters. Our sailing boat was created with the thought of the yacht community and it's need for high quality and class – especially for yacht enthusiasts with love for detail. The engineers made no concessions creating this ship, so that the final piece can cover all the needs of even the most demanding customer. Moreover, the low draught of the boat, 150/1350 mm, makes Preste18 suitable for inland waterways. It Is the right boat for. All those parameters, and the love for detail, are responsible for the higherthan-avarage agility, valve and dynamics of the boat.
Lantor Soric® – known also as honeycomb – is used exclusively in infusion technology and sandwich hull technology. Very innovative and still not common yacht production method guarantees quality rigidness and low mass. Honeycomb main advantages are constant thickness and low resin absorption.